Electronic music
Do you want to make electronic music? For example, on the drum machine, synthesizers or DJ set? Check out our courses below.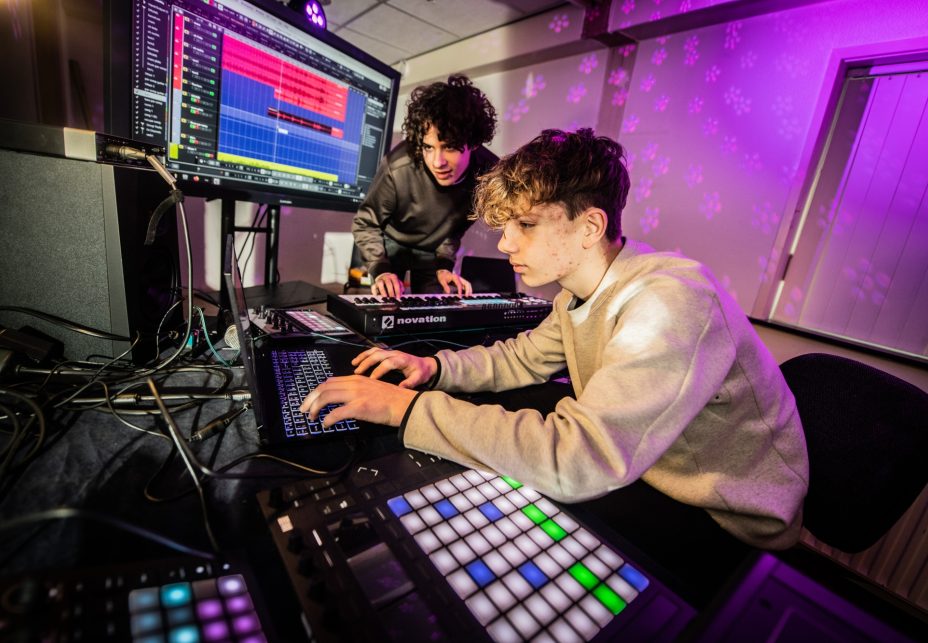 Electronic music in Groningen
For all ages and all levels
Are you new to the world of electronic music and want to learn how to use the software and equipment? At VRIJDAG you have come to the right place for everything about electronic music. With us, you can make cool beats and tracks or take your productions to the next level.
You will meet musicians and vocalists to make music together and there will always be someone there to answer your questions. So you can develop your skills further! We also regularly organise workshops, listening/feedback sessions and performances. Come and visit us in STUDIO 10 and make use of our drum computers, synthesisers, groove boxes, interfaces and DJ controller sets.

Wondering if electronic music is something for you? The first lesson is without obligation. You can cancel free of charge within three days of your first lesson. This does not apply to short courses (≤8 lessons).
Our music classes and courses
Electronic music with a discount
Thanks to the support of Jeugdfonds Sport & Cultuur, Stichting Leergeld and the Stadjerspas, you can also make electronic music when your budget is tight at home.