Music
VRIJDAG offers music lessons for all ages and levels. You can choose from dozens of courses and workshops given by real musicians!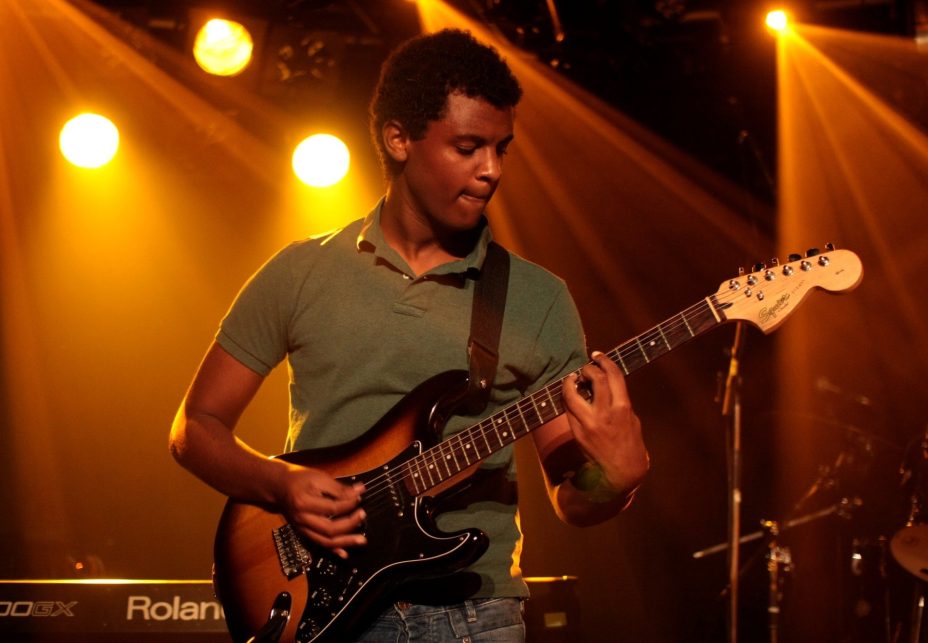 Making music in Groningen
For all ages and levels
Would you like to start making music? Or are you already making music and looking for a band, ensemble, choir, orchestra or combo to make music together with others? Then step inside VRIJDAG in Groningen. We offer a place for broad musical development for all ages and at every level: from learning to play an instrument properly, reading notes, understanding music, but also listening, improvising, composing, playing together and performing!
Both beginners and seasoned musicians can come to us for individual music lessons and small group lessons to various courses, workshops and band coaching. Playing together is possible in ensembles, orchestras, choirs, combos and bands. There is a flourishing world of different musical styles from pop, classical, world music, electronic and everything in between. Not to mention the world of jazz; Groningen has one of the Netherlands' largest amateur jazz departments!
At VRIJDAG, you develop your own musical potential in a way that suits you. After all, everyone has his or her own learning style, taste, musicality and development. Have you seen a nice course and are you curious whether it is something for you? Then a free trial lesson can be arranged.
Perform or rehearse?
Are you looking for a stage or rehearsal space for your band, choir or ensemble?