Kids
Do you prefer using a pencil as a drumstick? Then you really should experience what it's like to make your own music!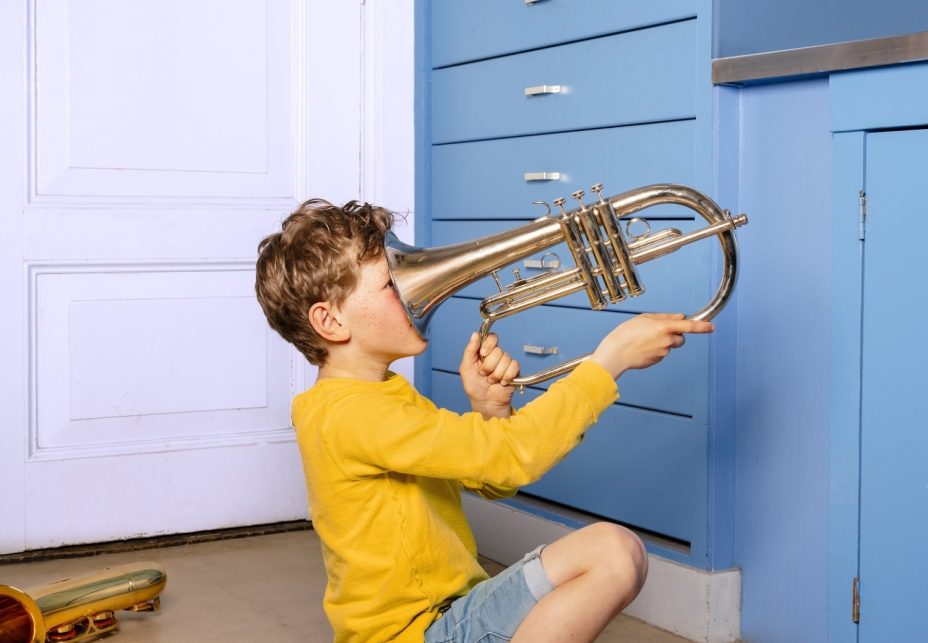 Music for kids
For all ages and levels
Would you like to learn to sing or play an instrument (better)? Or make music with other children in a band, choir, ensemble or orchestra? Step inside VRIJDAG! For the little ones to the oldest children, we have an incredibly varied range of music lessons, courses and workshops. So there is always a course for you, regardless of age or level.
Our teachers are experienced professionals with a heart for music who perform regularly themselves. They will teach you the intricacies of making music and challenge you to go the extra mile to find your own sound. VRIJDAG also has many bands, ensembles, choirs and orchestras that you can join.
Have you seen a nice course and are you curious whether it is something for you? Come join us sometime! The first lesson is without obligation. You can cancel free of charge within three days of your first lesson. This does not apply to short courses (≤8 lessons).
Our music lessons and courses