Little ones
VRIJDAG offers all kinds of cheerful courses and music lessons for babies, toddlers and preschoolers. View the courses on this page.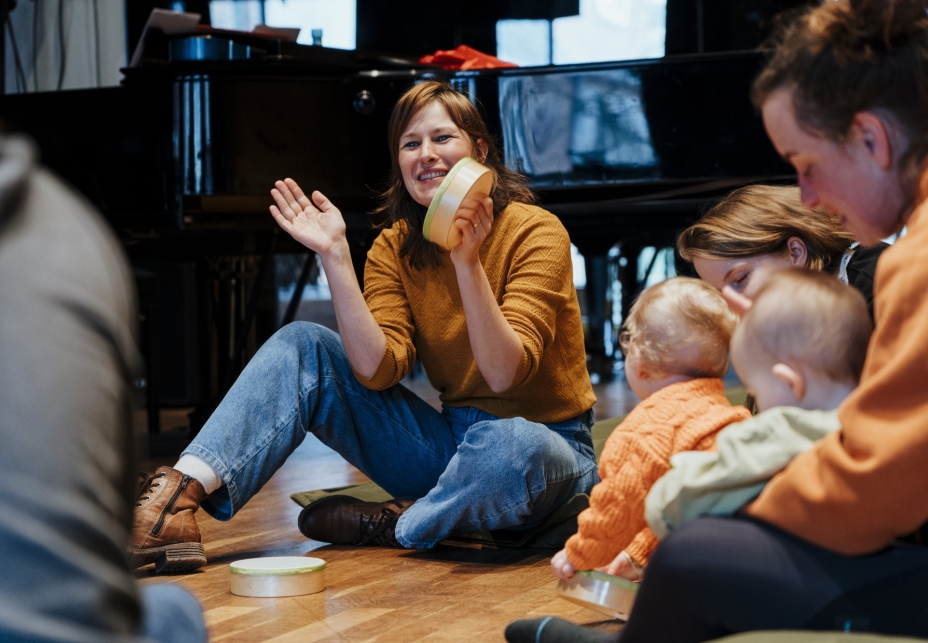 Music for the little ones
For all ages and levels
Music makes a deep impression on young children. It brings relaxation and stimulates development. In addition to a lot of fun, musical hearing, memory and concentration are developed. Moreover, making music together deepens the relationship between you and your (grand)child. View the courses and music lessons that we offer for you and your baby, toddler, and preschooler below.
Our music lessons and courses