Bass guitar
Would you like to learn to play the bass guitar? Or play together with your own bass guitar in a band, orchestra or ensemble? Take bass guitar lessons at VRIJDAG!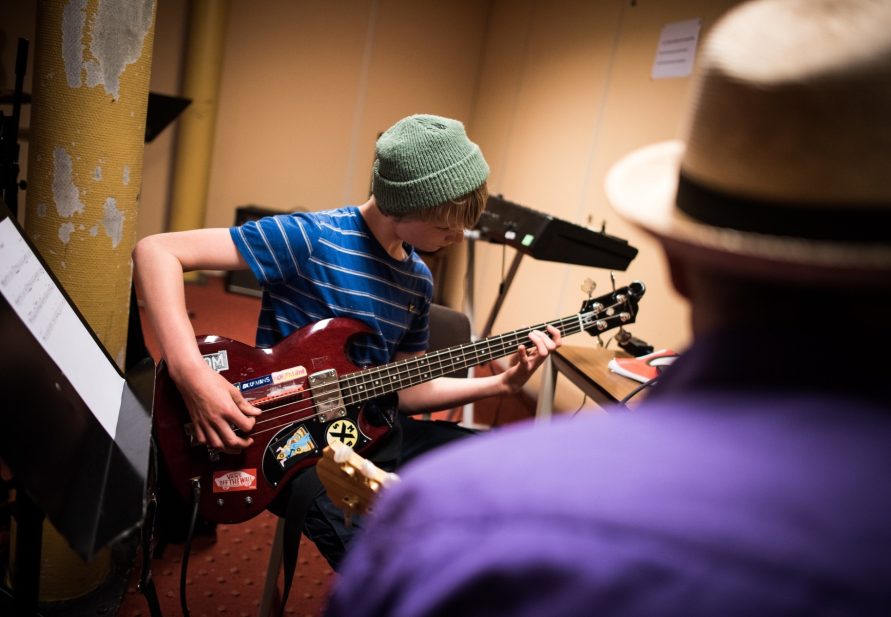 | | | | | | | |
| --- | --- | --- | --- | --- | --- | --- |
| In consultation | In consultation | In consultation | Akkerstraat 99 | 36x Given by: Arnout Baard | v.a. 340,- | Register |
The bass guitar literally sets the tone for a band. The instrument forms the bridge between rhythm (drums) and harmony (piano or guitar) and makes music groove. The bass guitar has had a great influence on the creation of pop, rock and jazz music and is therefore often used in these genres, but also in blues and heavy metal, for instance. So the bass guitar is actually indispensable in all kinds of genres.
At VRIJDAG you can take bass guitar lessons on your own or in a group. You will be taught by an experienced teacher. So you learn the intricacies of bass playing from real performing musicians! There are bass guitar lessons for all ages and levels. VRIJDAG also has many bands, ensembles, choirs and orchestras that you can join with your bass guitar.
Don't have your own bass guitar? Then you can hire one from us. Will we see you soon as a new student at our bass guitar lessons in Groningen?

Teachers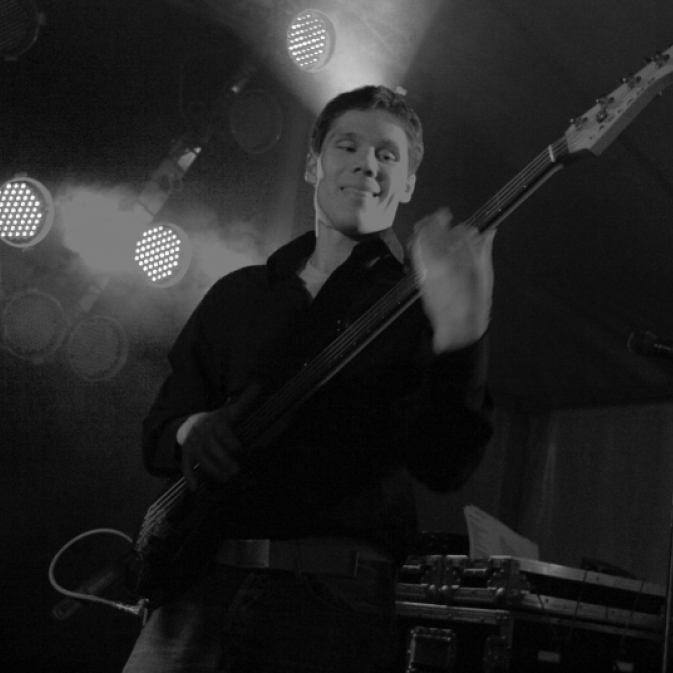 Arnout Baard
Bass guitar
Arnout Baard is a bass guitar teacher at VRIJDAG. Would you also like to take a workshop or course with Arnout? Check out the possibilites on this page!