World music
Do you want to make world music? African or Arabic music, for example? Take lessons at VRIJDAG! Check out our courses below.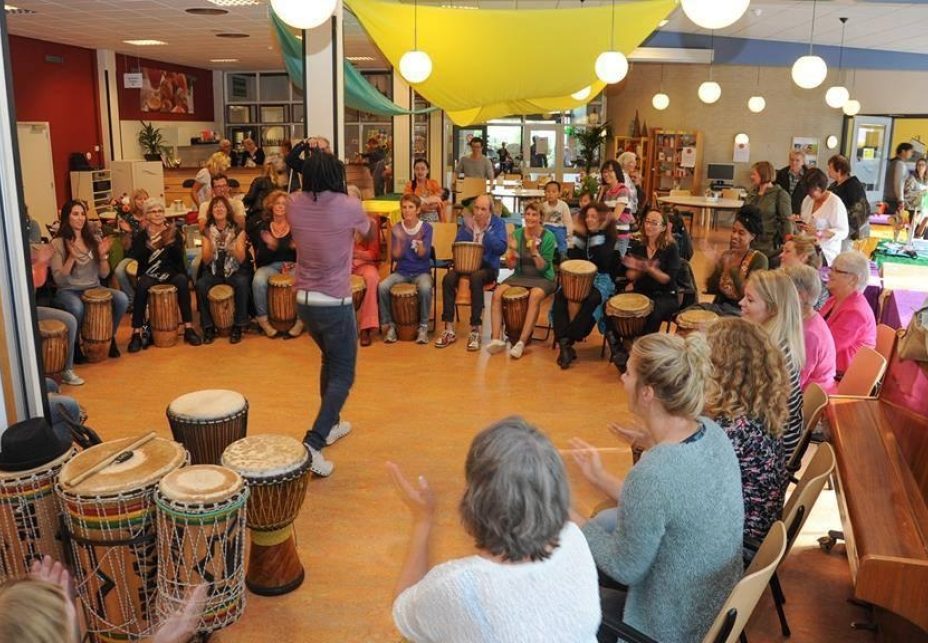 World music in Groningen
For all ages and levels
Challenge yourself in singing African languages and immerse yourself in the tones and timing of Arabic music. Or learn to play exotic instruments such as the djembe, the oud or an Arabic keyboard. Are you already an experienced instrument player and can you read notes? Then sign up for the Global Music Here & Now Band and play along with Hungarian Czardas, Samba do Brasil, West African rhythms, Viennese Waltz, Jamaican reggae, Guajira Quantanamera and American country/blues.

Wondering if it is something for you? The first lesson is without obligation. You can cancel free of charge within three days of your first lesson. This does not apply to short courses (≤8 lessons).
Our music classes and courses
Discounted world music?
Thanks to the support of Jeugdfonds Sport & Cultuur, Stichting Leergeld and the Stadjerspas, you can also make world music when your budget is tight at home.