Ukulele
Do you want to learn to play the ukulele? Or play together with your ukulele in a band, orchestra or ensemble? Take ukulele lessons at VRIJDAG!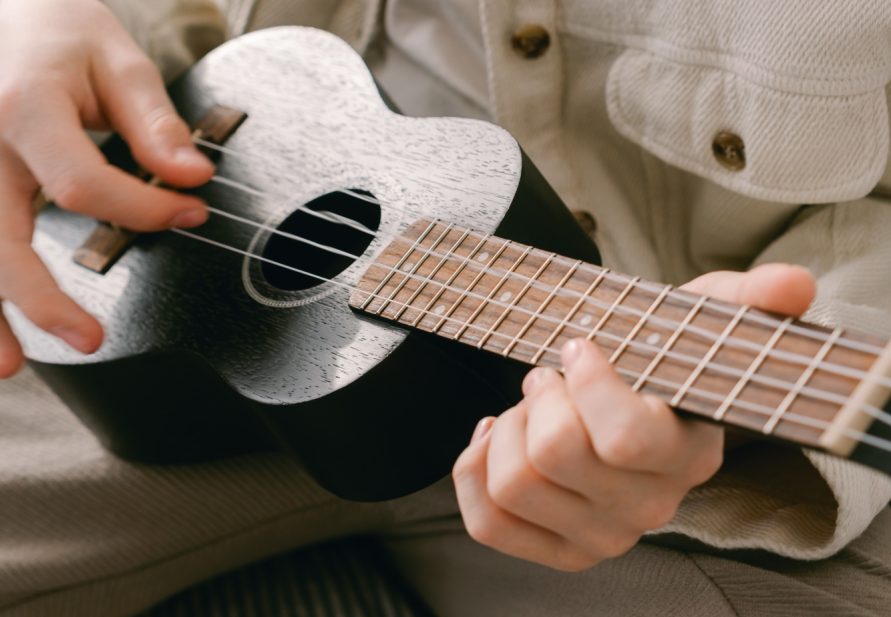 | | | | | | | |
| --- | --- | --- | --- | --- | --- | --- |
| In consultation | In consultation | In consultation | Akkerstraat 99 | 36x Given by: George Sopacua, Selim Boukhris | v.a. 340,- | Register |
The ukulele is a fun, cheerful and versatile instrument. The small instrument is pleasant to play with 4 strings and can also be taken anywhere due to its compact size. With its summery, round and clear sound, the instrument quickly gives you a tropical holiday feeling.
Many well-known artists such as Eddie Vedder (Pearl Jam) like to accompany themselves on the ukulele. The famous American ukulele player Jake Shimabukuro combines influences of jazz, funk, rock bluegrass with the traditional music of Hawaii in his music. In short, you can go in any direction with this little instrument!
Learn how to hold and tune the 'uke'. Discover different chords and strokes, strum and strumming patterns. In no time you can play your favorite songs, create your own songs and accompany yourself or someone else on your ukulele.
Wondering if ukulele lessons are something for you? Register and try it out! After your first lesson you have 3 days to cancel your registration free of charge.
Teachers