Playing oboe
Playing together with your oboe? Join the ensembles and orchestras of VRIJDAG in Groningen! View the courses below that you can participate in with your oboe.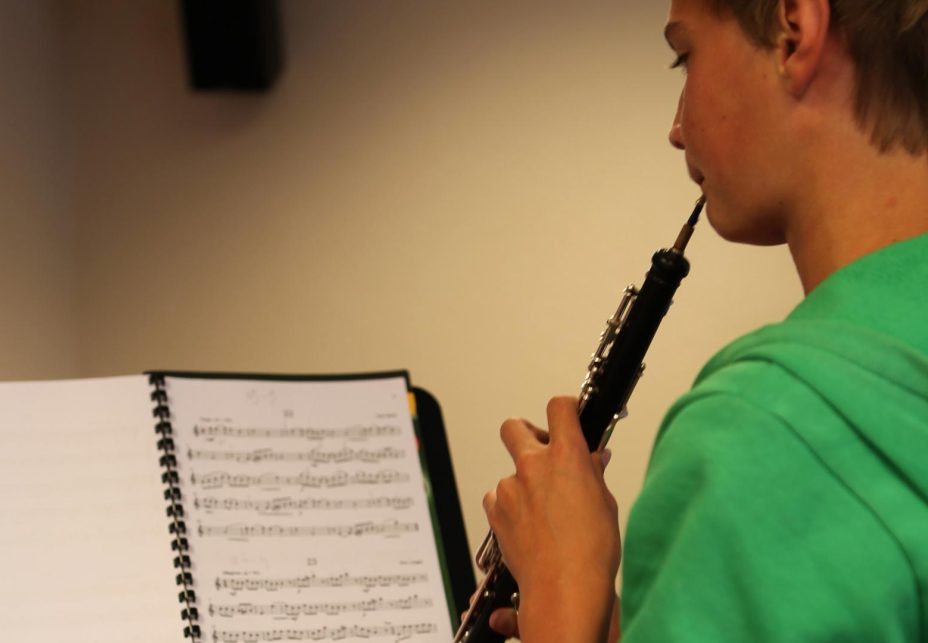 Playing oboe in Groningen
For all ages and levels
Do you want to play with your oboe in an ensemble or orchestra? Then step into VRIJDAG, the house of amateur art for Groningen. Our professional teachers challenge you to get the best out of yourself musically. Fun and making music together form the basis for us. View the ensembles and orchestras in which you can participate with your oboe below.
Please note: We currently do not offer individual oboe lessons.
Our music classes and courses
Discounted music lessons?
Thanks to the support of Jeugdfonds Sport & Cultuur, Stichting Leergeld and the Stadjerspas, you can also take music lessons when your budget is tight at home.