Accordion
Would you like to learn to play the accordion? Or play together with your own accordion in a band, orchestra or ensemble? Take accordion lessons at VRIJDAG!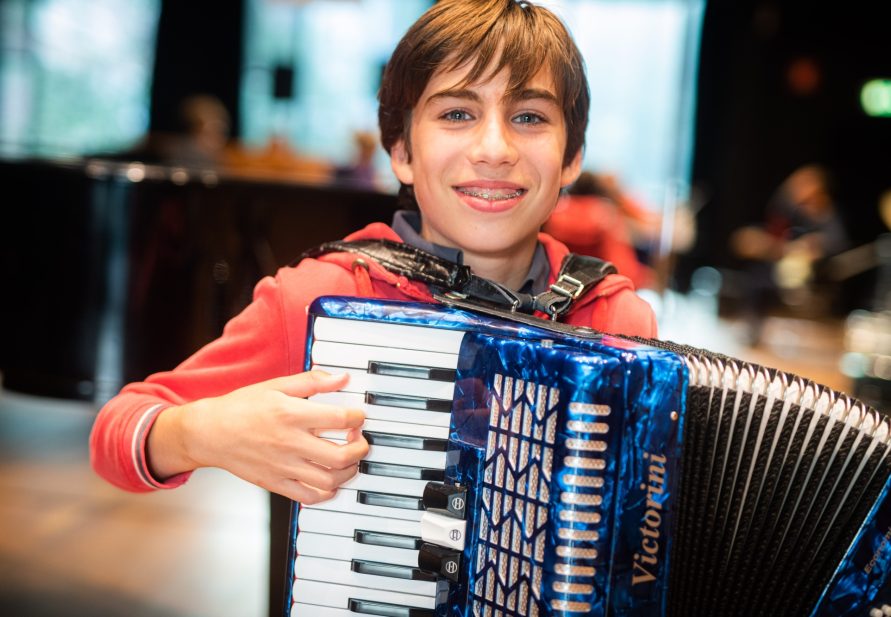 | | | | | | | |
| --- | --- | --- | --- | --- | --- | --- |
| In consultation | In consultation | In consultation | Akkerstraat 99 | 36x Given by: Wim Lever | v.a. 340,- | Sold out |
With an accordion you always have your own orchestra with you! With one hand you play the melody on the keys, with the other you operate the buttons for the accompaniment. To produce sound, an accordion needs air, which you supply by moving the bellows; like breathing in and out. The accordion is a versatile instrument, suitable for many musical styles: from jazz and pop to folk music and tango.
Wondering if accordion lessons are something for you? Register and try it out! After your first lesson you have 3 days to cancel your registration free of charge. Don't have your own instrument (yet)? Then you can rent an accordion from us.

Teachers