Trumpet
Would you like to learn to play the trumpet? Or play together with your trumpet in a band, orchestra or ensemble? Take trumpet lessons at VRIJDAG!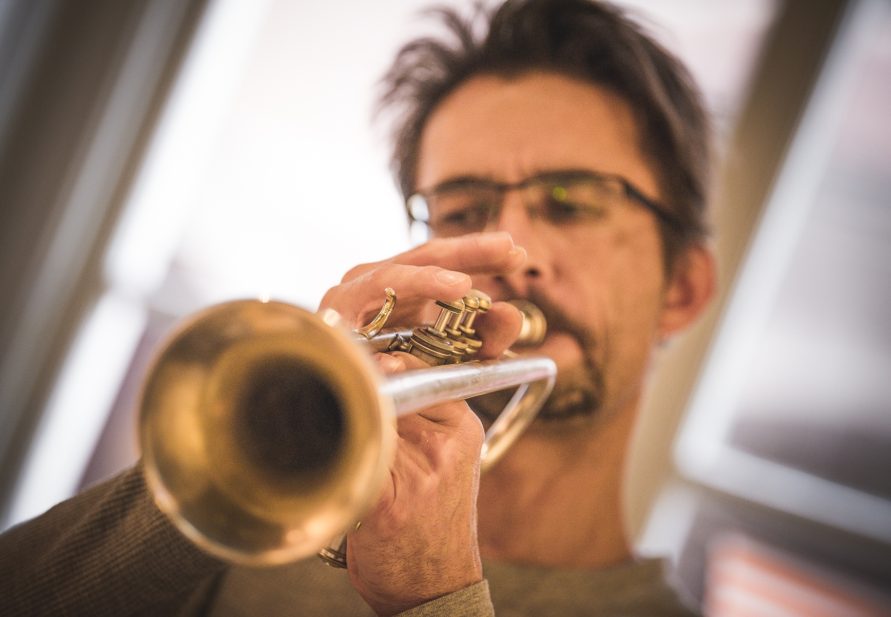 | | | | | | | |
| --- | --- | --- | --- | --- | --- | --- |
| In consultation | In consultation | In consultation | Akkerstraat 99 | 36x Given by: Libbe Oosterman | v.a. 340,- | Register |
The trumpet is the highest-sounding wind instrument of the 'brass family'. You can play beautiful melodies on it and it is an indispensable part of a brass band and the horn section of a big band. The trumpet also comes into its own as a solo instrument in all kinds of music styles. In jazz, funk and Latin but also in dance and electro; maybe you know music by Kyteman?

Wondering if trumpet lessons are something for you? Register and try it out! After your first lesson you have 3 days to cancel your registration free of charge. Don't have your own instrument (yet)? Then you can rent a trumpet from us.
Teachers