Singing lessons
Would you like to learn to sing? Or sing in a choir, band, orchestra or ensemble? Take singing lessons at VRIJDAG! Take a look at our singing lessons or sign up for a free trial lesson.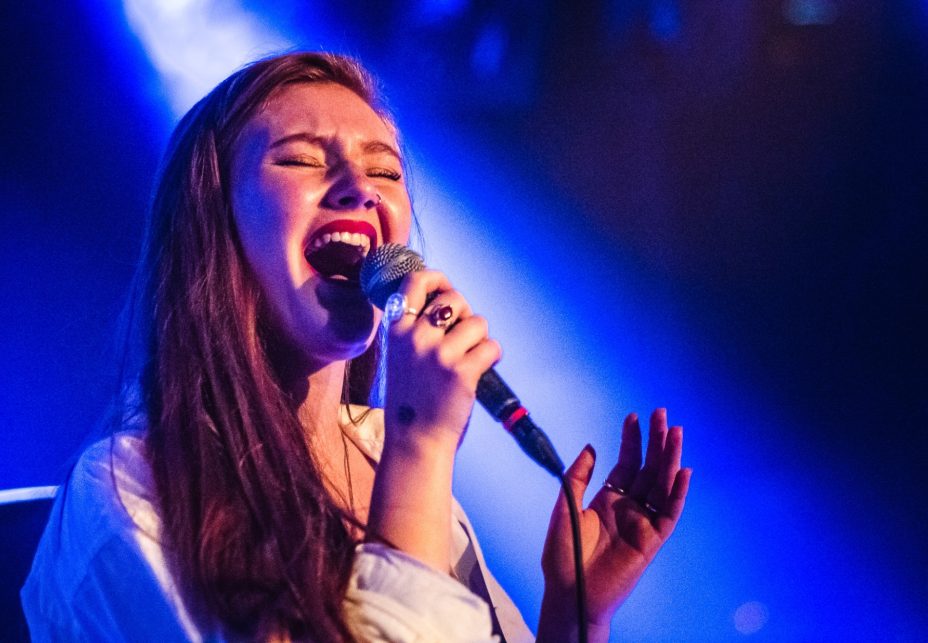 Singing lessons in Groningen
For all ages and levels
The oldest and most versatile instrument in the world is, of course, the human voice. Do you love singing and would you like to learn to control and develop your voice? Then take singing lessons at VRIJDAG. We can offer you everything from individual singing lessons in classical or light music, to singing together in a choir, band or musical. We have singing lessons for all ages and levels. So whether you are just starting out or have been singing for a while, there is always a singing lesson to suit you.

All our singing lessons are taught by an experienced singing coach who regularly performs on stage himself/herself. He or she will teach you the right techniques and exercises in terms of breath, sound, articulation and posture. So you learn the intricacies of singing from real performing singers. But above all, singing is just great fun! Not sure yet what you are looking for or what to expect? Then you can try a free trial lesson without any obligation.
VRIJDAG also has many bands, ensembles, choirs and orchestras that you can join as a singer. Making music together with others is not only very sociable, but also educational. You are challenged to listen well to each other and to dare to sing solo. A non-obligation free trial lesson can be arranged. Will we see you soon as a new student at our singing lessons in Groningen?

Our music classes and courses
Discounted singing lessons?
Thanks to the support of Jeugdfonds Sport & Cultuur, Stichting Leergeld and the Stadjerspas, you can also take singing lessons when your budget is tight at home.