Rehearse
Do you want to rehearse with your band or practice on your instrument? Book a study room, drum or rehearsal room online.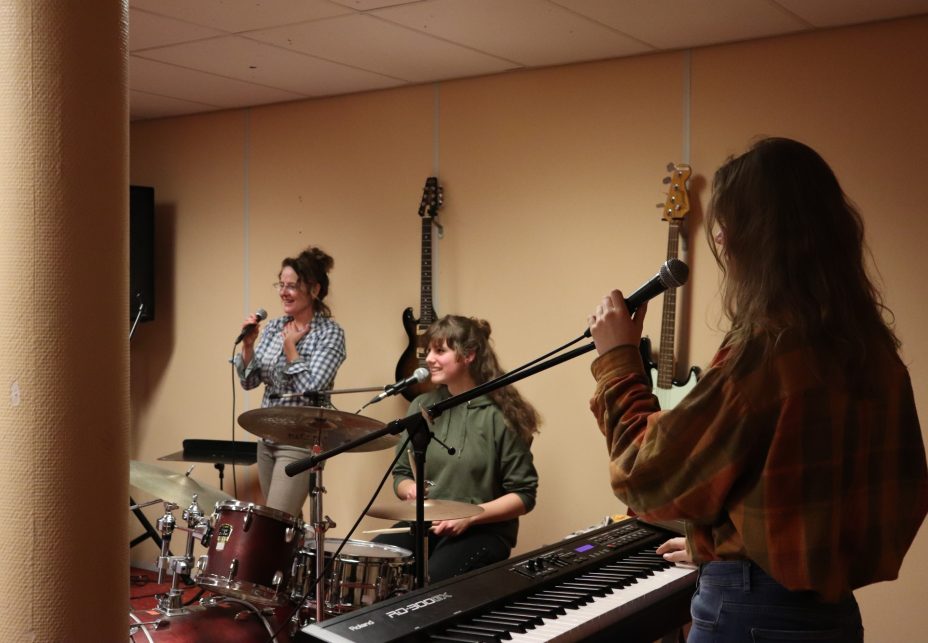 Rehearsal room in Groningen
VRIJDAG provides you with a space to practice music: either solo or in a group setting. On Monday till Friday you can use our spaces between 9 am and 10 pm, and on Saturday between 9 am and 1 pm. Please always reserve a spot prior to coming. Reach out to complete your booking at (050) 3051 400 or receptie@bijvrijdag.nl. Unfortunately, it is currently not possible to reserve the practice room online.
After you have made a reservation, you can get a strip card at the reception. This is possible on weekdays from 9 am to 5.30 pm and on Saturdays from 9 am to 12.30 pm. You can choose an individual study pass (25 euros) or a group pass (40 euros). With an individual pass you can study for a total of 15 hours. With a group pass you can rehearse with your band for a total of 4 x 2 hours.
If you come to study or rehearse, show your strip card at the reception and you will receive the key to the reserved space. Bands can also pick up a case with microphones and accessories. The studios have a drum kit, guitar amplifiers, a bass amplifier and piano as standard.

For rent including:
Microphone standard (3x)
Lectern (4x)

Guitar amplifier (2x)

Stage piano

Bass amplifier
Drum kit
Case including jack jack cables (4x), microphone (3x) and cables
Attention: Study rooms and drum spaces can be booked 1 day (24 hours) in advance while studios (for bands) can be booked up to 2 days prior (48 hours). Unfortunately it is not possible to drop by without a reservation.

Our rehearsal rooms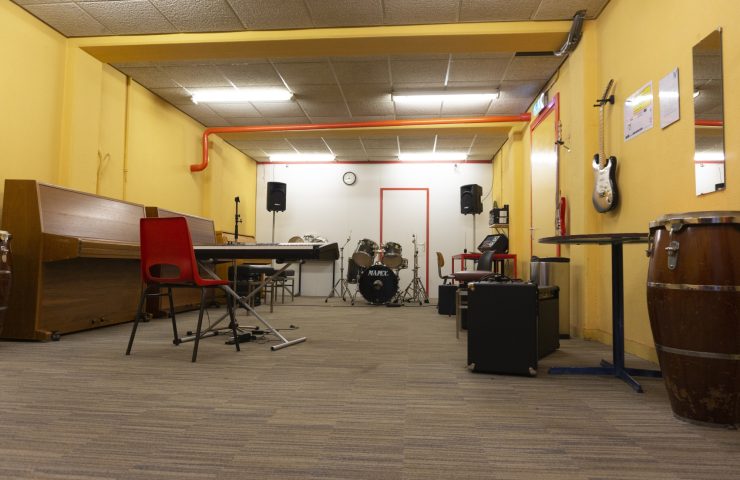 Studio 1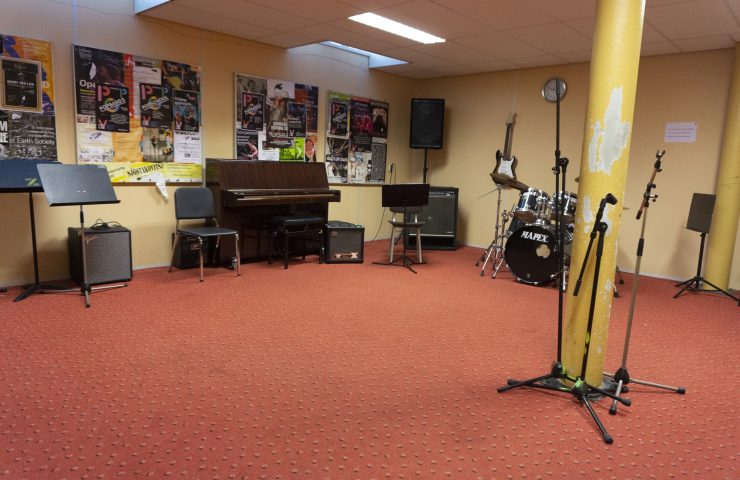 Studio 2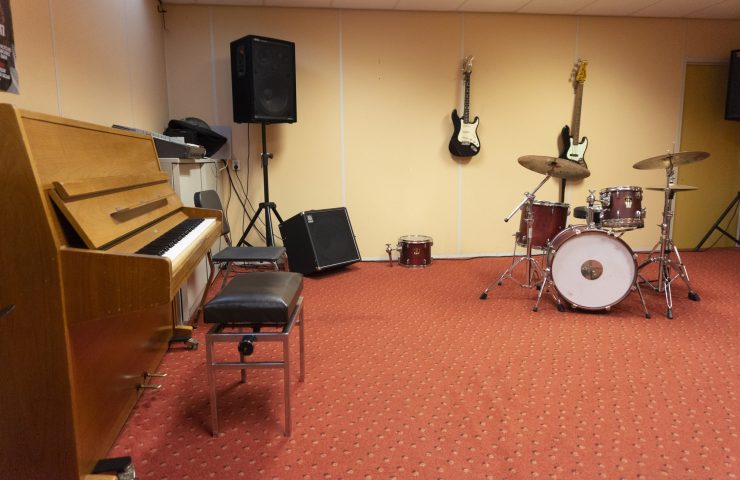 Studio 3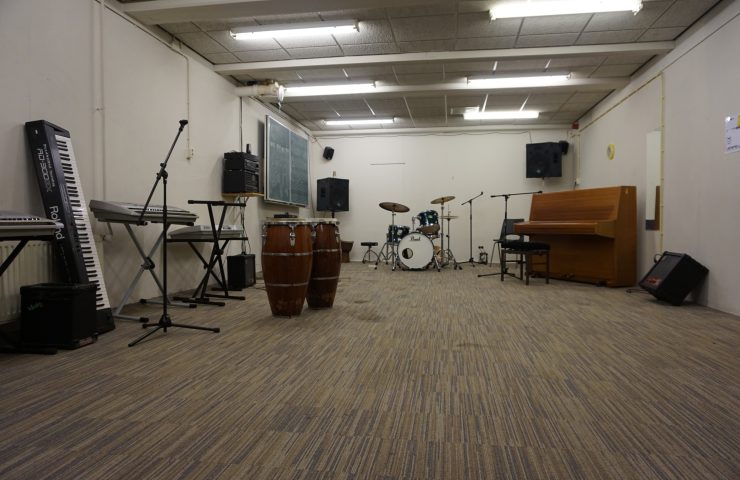 Studio 4