Music lessons
At VRIJDAG we offer most music lessons in both Dutch and English, and in some cases in German.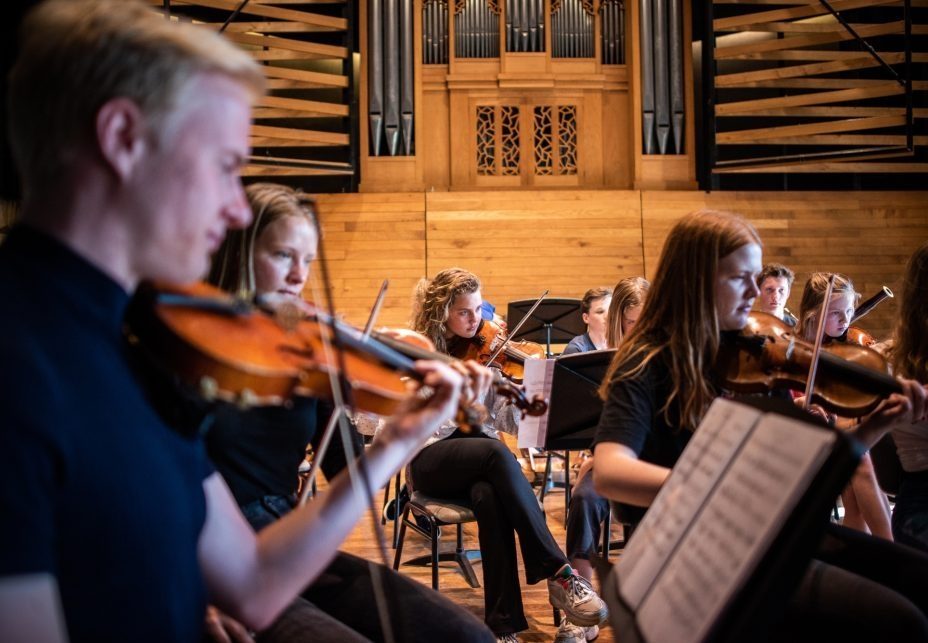 Music lessons in Groningen
For all ages and levels
Being creative brings pleasure and enjoyment to every aspect of life. Especially when it comes to music. Are you looking for a music school in Groningen? At VRIJDAG we offer music lessons for all ages and levels. Most of our music lessons are in both Dutch and English, and in some cases in German. Are you wondering if one of our regular music courses can be taken in English? Please contact us. We also have a few courses that are taught entirely in English, as can be seen below.
Our music teachers are professional musicians and can help you discover and improve your skills on an individual basis or in a group setting. They have many years of experience making them the best guides for developing your talents. So come and expand your horizon and discover hidden talents, and make your creative dream a reality. In addition, you can participate in quite a few bands, orchestras, and ensembles. So request a free trial lesson or come and have a look during our weekly open jazz session.

Our lessons and courses
Er zijn momenteel geen workshops of cursussen.